Shaker Village Retreat Center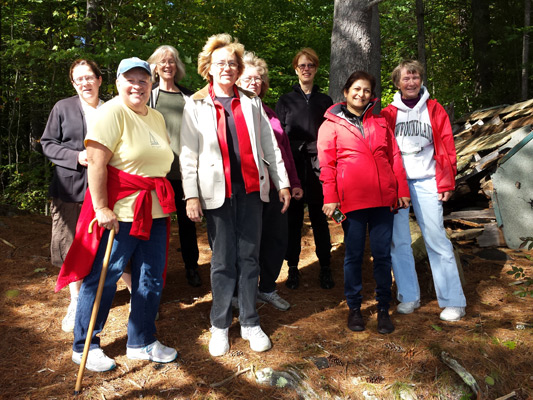 "Living a Shaker-like Life:  Work and Worship Intertwined"
A Retreat for Women
Join retired United Methodist Reverend Lynne Josselyn for an immersion into the daily communal life and work of the Shakers.  Shoulder to shoulder alongside Shakers and other skilled individuals, participants will experience the rhythm of the seasonal duties in the Shakers' herb and vegetable gardens, where for more than two centuries generations of faithful souls have planted, tended, and harvested bountiful crops.  Shaker Village herbalists will provide introduction to herbs and herb culture, including the preparation of the soil, and the care and cultivation of the plants before the hands-on "dirty-knees" gardening begins.
Through presentations, discussions, research and study, participants will also explore the historical and spiritual foundations of the Shaker Church in America to better understand Shaker life as an expression of work and worship.  Personal reflective time is emphasized and group discussions will be conducted, as well as interviews with the Shakers, so that each person may gain a fuller understanding and perspective of the Shakers and, perhaps, themselves.
Participants will join the Shakers for meals, devotional prayers, and original Shaker spirituals.  Free time will be provided for quiet meditation, socializing, visiting the Shaker Museum, shopping, and hiking/walking around the property.