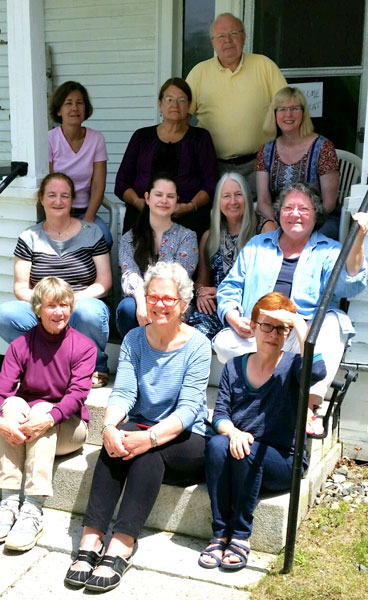 The Sabbathday Lake Shakers created the Shaker Retreat Center to encourage individuals to pursue various forms of academic and spiritual study, meditation, and the therapeutic values of labor and outdoor activities.
Identified through the ages for their longevity, the Shakers attribute their perseverance and success to their founder Mother Ann Lee's guiding motto and principle "put your hands to work and give your hearts to God".  Work and worship are intertwined through the rhythm of daily life at Shaker Village.
Our retreats for the 2018 season are:
Through the Shaker Retreat Center and its programs, the Shakers welcome participants into aspects of their communal, monastic lives.  Qualified retreat leaders guide the process and programs.
Participants experience Shaker life through mealtimes, prayers, and daily chores within the household and on the farm.  Interspersed are group programs that explore Shaker history, culture, and beliefs, in addition to a balance of time for personal reflection and individual activities.